The Crowdmark Community was designed to give instructors, support staff and other grading team members a chance to connect with each other, with the Crowdmark team, and with resources to help maximize your Crowdmark usage.
Accessing the Community
The Community is an exclusive environment for users working from the Instructor interface. Student accounts do not have access to the Community. To access the Crowdmark Community, you can click from the dropdown menu in your Crowdmark profile.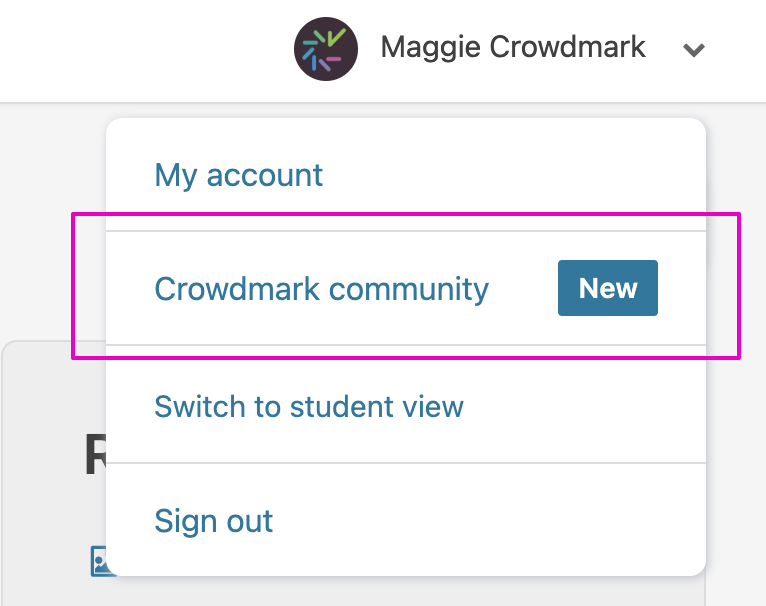 You will not need to sign up for an account or verify your email as the Community uses single sign on with your Crowmdark credentials.
Navigating the Community
The Crowdmark Community is full of resources and information.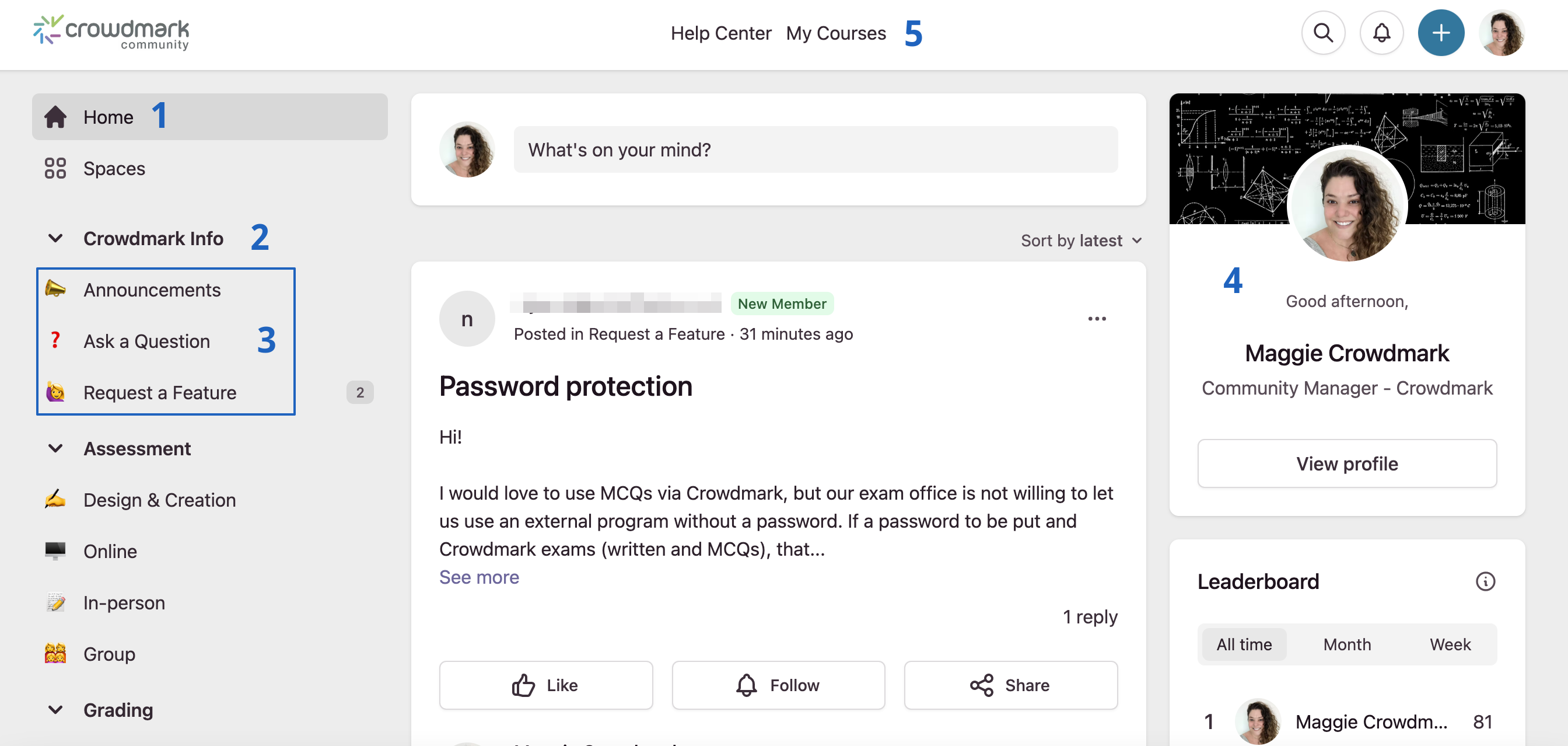 The above image is of a typical home page in the Crowdmark Community (1). Information in the Crowdmark Community is organized into spaces, and spaces are organized into collections (2). By default, new members are added to the Crowdmark information spaces (3):
Announcements is where we will share news about Crowdmark, new features, upcoming events, or any other information that may interest our users.
Ask a question is where you can post a question and receive replies from the Crowdmark team or from other users.
Request a feature is where you can tell us about features you'd love to see, or comment on existing Crowdmark features.
The home page has a feed of posts from spaces you've joined as well as your primary navigation sidebar, and access to your profile (4). At the top of the page you'll also be able to click back into your Crowdmark dashboard, or over to the Help Center for more documentation (5).
Using spaces
When you click into a space you can see posts from other users and interact with them using the like, comment and follow tools. To post in a space, click the Join button in the top right.
To update notification settings
From a space: click the three dots in the top right of the space.
From the Community: click the bell icon in the top right of your home page.