Team
Crowdmark was built by educators for educators.
Our mission is to enrich the teaching and learning experience for students and educators by transforming assessment into a dialogue for improvement.
Michelle Caers MBA
CEO
Michelle has over 20 years of experience in education and technology, where she has led teams in 6 successful start-up companies at various stages of growth. Michelle is also the Founder of DesignedUX, a strategy and design firm. Previously Michelle was an Entrepreneur-in-Residence (EIR) at the Ryerson DMZ a world leading accelerator for tech startups in Canada. Michelle is a frequent speaker at technology and education conferences and advises a number of start-ups on strategy, design and customer acquisition.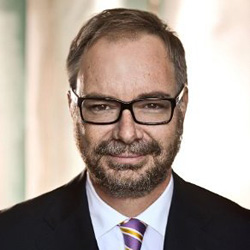 James Colliander PhD
Founder
James is an award-winning Mathematics professor with an active research program at the interface of partial differential equations, harmonic analysis and dynamical systems. He is interested in education and research policy and in new models of education delivery. He is the inventor of the Crowdmark concept.
Jamie Gilgen BESc
Software Engineer
A passionate software developer with 16 years of programming experience, Jamie loves to build software that is functionally and aesthetically beautiful. Upon completion of a degree in Computer Engineering, Jamie worked at IBM for five years accumulating multiple awards and patents. Jamie has created several successful web applications, including Yoleo Reader. In her spare time Jamie loves to race her bike competitively.
Sandra O'Reilly BDes
Designer
Sandra leads design at Crowdmark with a focus on user experience. With a background in art, graphic design, and front end development Sandra has worked on projects in a variety of industries. Sandra previously worked at York University for three years designing accessible web applications and providing faculty training and support. In her spare time, Sandra likes exploring new places and dancing to swing music.
Fiona Dunbar MMath
Customer Success Manager
Fiona has over 12 years of experience teaching mathematics at the University of Waterloo. Fiona is the founder of the annual Think About Math workshop to encourage young women to pursue mathematics. Fiona has her ARCT in Piano Performance from the Royal Conservatory of Music and a Master's degree in Mathematics specializing in Cryptography. In her free time, Fiona enjoys running, hanging out out with her two kids, and singing karaoke.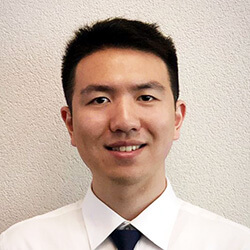 Chenjie Ni BSc
Software Developer
Chenjie is an ambitious software developer at Crowdmark. Chenjie completed his bachelor's degree at the University of Toronto focusing on artificial intelligence and computer vision. Before completion of his degree, Chenjie worked as a teaching assistant in UofT for two years. Chenjie aims to build smart EdTech software that is user-friendly and robust by leveraging AI and machine learning. In his spare time, Chenjie loves exploring new technologies including network and web proxies, virtualization tools, etc.
Our Advisors