Crowdmark was built by educators for educators.
Our mission is to enrich the teaching and learning experience for students and educators by transforming assessment into a dialogue for improvement.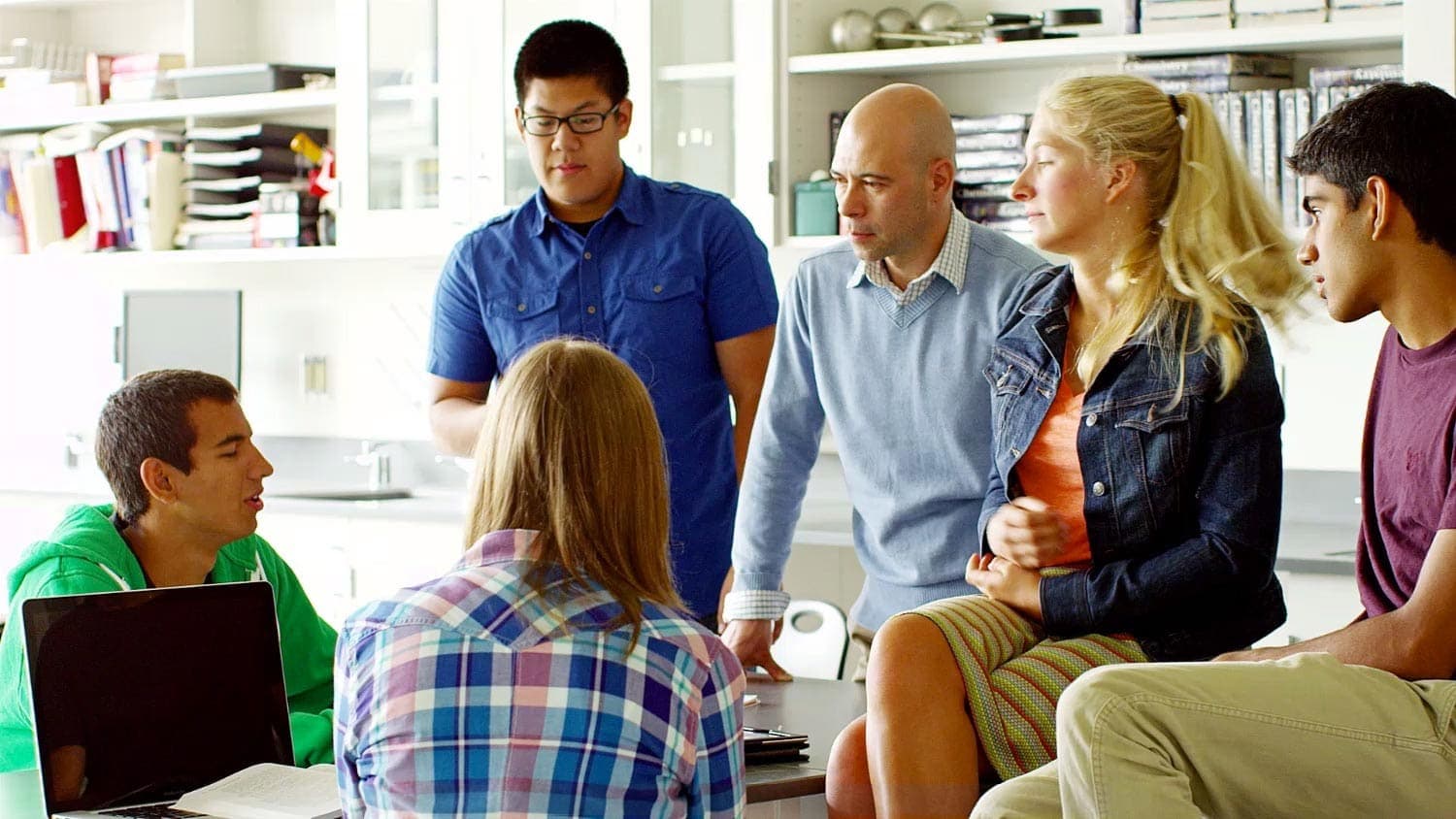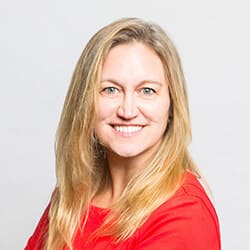 Michelle has over 20 years of experience in education and technology, where she has led teams in 6 successful start-up companies at various stages of growth. Michelle is also the Founder of DesignedUX, a strategy and design firm. Previously Michelle was an Entrepreneur-in-Residence (EIR) at the Ryerson DMZ a world leading accelerator for tech startups in Canada. Michelle is a frequent speaker at technology and education conferences and advises a number of start-ups on strategy, design and customer acquisition.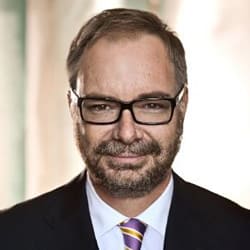 James is an award-winning Mathematics professor with an active research program at the interface of partial differential equations, harmonic analysis and dynamical systems. He is interested in education and research policy and in new models of education delivery. He is the inventor of the Crowdmark concept.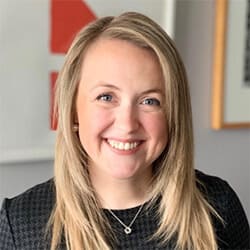 Sheila Cassidy
BA
Director, Sales and Customer Success
Sheila has 10+ years of experience in the post-secondary education space and is a proven operations professional. She was previously employed at Sales Talent Agency, with a dual role as Director of Operations and Managing Director Great Canadian Sales Competition (GCSC), an initiative she launched and developed across 80+ universities and colleges. Sheila began her career at Western University, developing her passion for education, which has been a consistent focus throughout her career. In her spare time, Sheila enjoys exercising, reading and watching the latest documentary series on Netflix.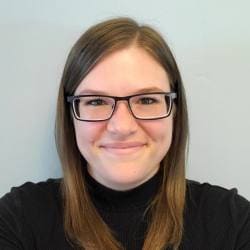 Virginia has worked in education for 10 years, both in post-secondary and high school environments. She has a consultative approach to client relationships, always striving to understand the root of clients' needs to best guide them on their user journey. In addition to learning and education, Virginia is passionate about theatre, comedy, and softball; these interests combine in her role as captain of a team in the Toronto Comedy Softball League.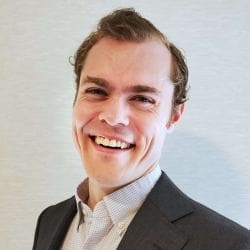 Originally from Toronto, Dalen lived in China for 5 years where he completed his Master's Degree and developed an interest in teaching. Upon returning to Canada he joined the EdTech community and discovered a passion for helping instructors provide the best possible learning experience for their students through the use of technology. Outside of work, Dalen enjoys karaoke, mahjong, and traveling; he has also been known to engage in spirited discussions about GNU/Linux.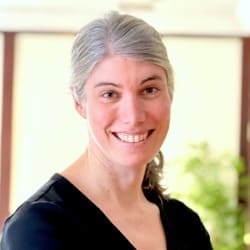 A passionate software developer with 16 years of programming experience, Jamie is a member of the founding team of Crowdmark. She loves to build software that is functionally and aesthetically beautiful. Upon completion of a degree in Computer Engineering, Jamie worked at IBM for five years accumulating multiple awards and patents. Jamie has created several successful web applications, including Yoleo Reader. In her spare time Jamie loves to race her bike competitively.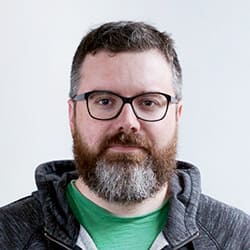 Wes has been building software professionally for nearly 20 years for companies large and small. Wes is a long time contributor to open source software with contributions to Ruby On Rails and the Crystal programming language. Aside from building software Wes enjoys working on his small hobby farm, tending to his wine grapes and chickens.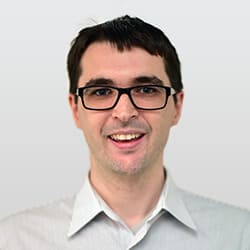 Joshua Gorner
BEng, MMath
Josh is a detail-oriented software developer and computer engineering graduate hailing from Newfoundland. He's had over 10 years of professional experience, including architecting key customer-facing features on web applications for CIBC and Soapbox, among others. In his spare time, Josh has volunteered as a programming workshop mentor, and enjoys trying to figure out where all those big new TV shows are going to be available in Canada.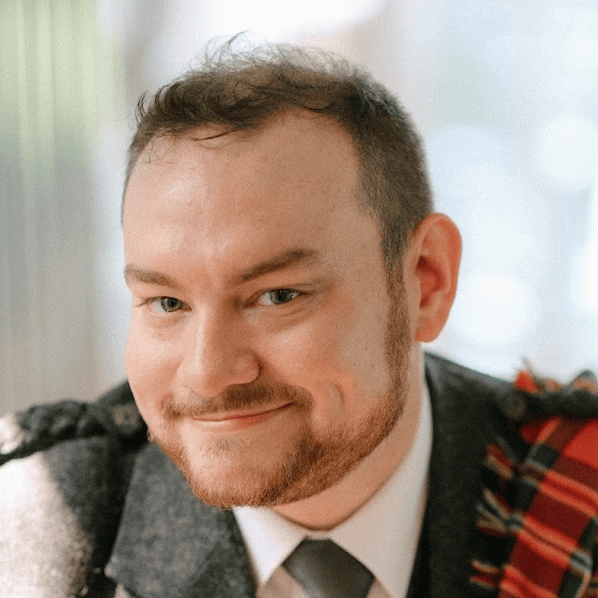 Mike is a Full-stack developer of 11 years, with a focus on reliability and simplicty. He's worked all over the tech stack, from raw SQL queries to tweaking pixels in CSS, to designing APIs. He's an avid video gamer and lover of all things sci-fi. He also enjoys baking pizza, collecting trivia factoids and fencing.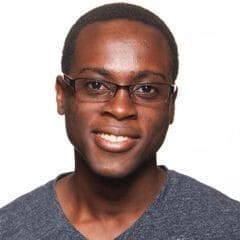 Edwin Agbenyega
BEng, MSc
Edwin is a software developer with a passion for building interactive web applications and data visualizations. He spent 6.5 years at the University of New Mexico working with student data, during and after pursuing a masters in Computer Engineering. He enjoys learning languages, both programming and natural languages as well as playing the piano, and traveling.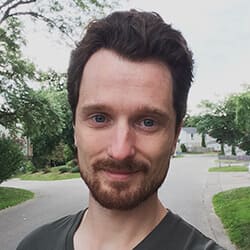 Paul believes that a great user experience stems from a willingness to learn from and empathize with others. With over 10 years of experience in web and digital design, Paul is passionate about building, prototyping, and continually evolving web products. Employing extensive research, usability testing, and a human-centred design process, he designs experiences focused on simplicity, functionality, and accessibility. As an avid traveller, Paul enjoys gaining new perspectives and developing meaningful connections.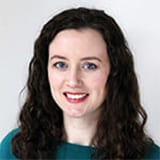 Sandra is a talented designer and front end developer who specializes in user experience design. She is a member of the founding team of Crowdmark. With over 10 years of experience in graphic design and front end development, Sandra has worked on projects in a variety of industries. Sandra previously worked at York University for three years, designing accessible web applications and providing faculty training and support.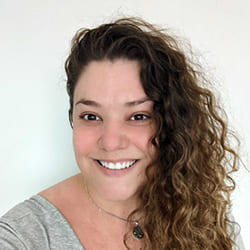 Maggie came to Crowdmark after 2.5 years at Shopify, combining her passion for accessible education with experience working on SAAS. Before getting into tech, Maggie held teaching licenses in British Columbia and Ontario. A baseball lover, Maggie built a program to educate young Canadian ballplayers about their options in post-secondary. Maggie is a classically-trained vocalist, chorister and musical theatre actor, and when she's not at the ballpark you'll find her singing karaoke.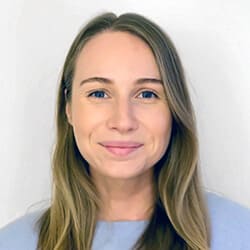 Lucy Mitchell
BA/LLB, GradDip Teaching
Passionate about education and learning, Lucy spent 4 years teaching in New Zealand secondary schools then moved to Vancouver to work in the EdTech industry. Lucy enjoys exploring Vancouver and spends her time hiking and skiing.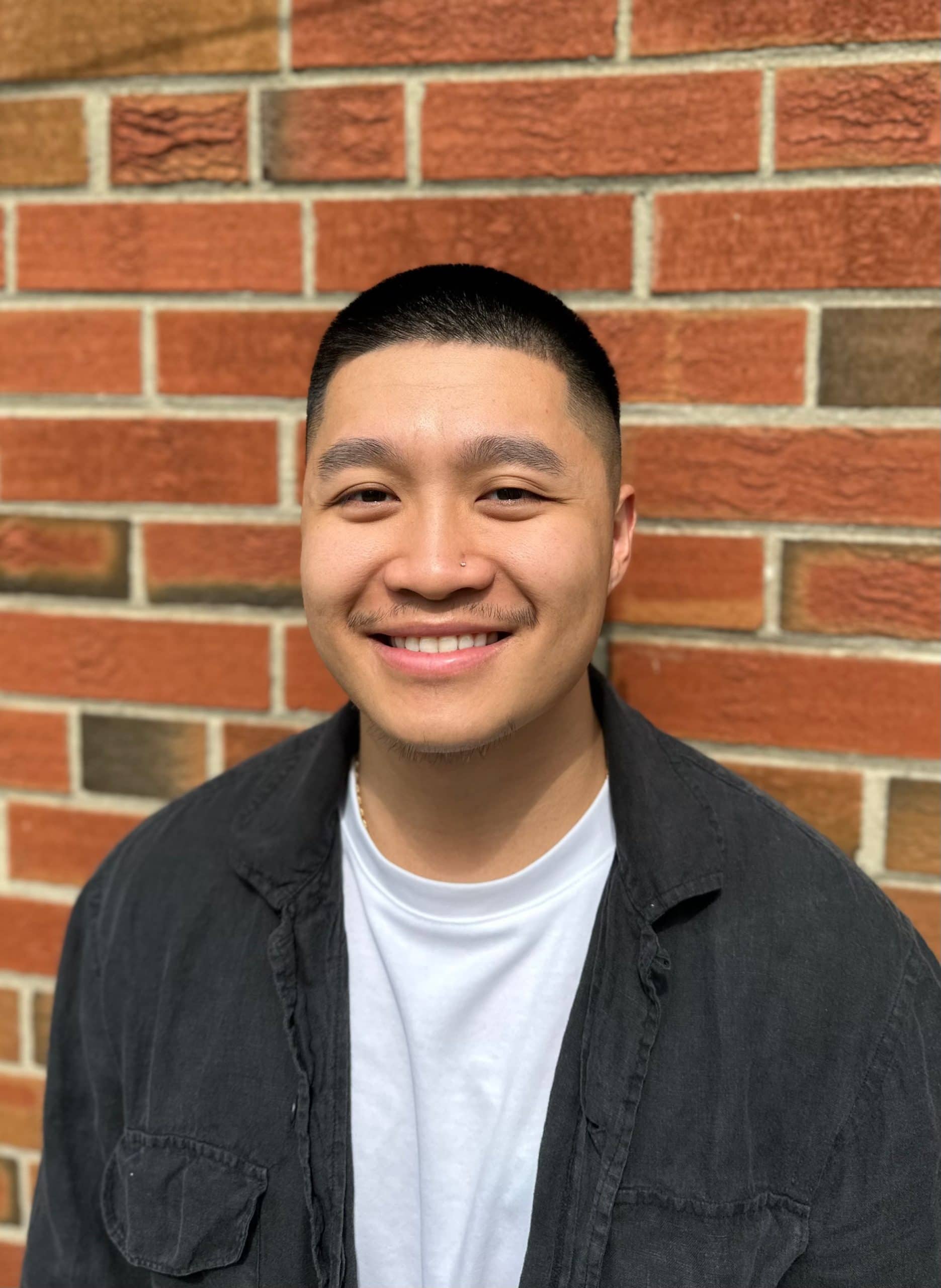 With a background in Health Sciences and Technology, Martin brings a unique skillset to his role. Combined with his passion for learning, problem-solving, and relationship-building, his goal is to enhance the education experience for educators and students. He holds a Bachelor of Kinesiology from the University of Toronto, along with a Web Development Diploma from Lighthouse Labs. In his spare time, Martin enjoys immersing himself in new travel experiences, eating good food, and engaging in all sorts of physical activity!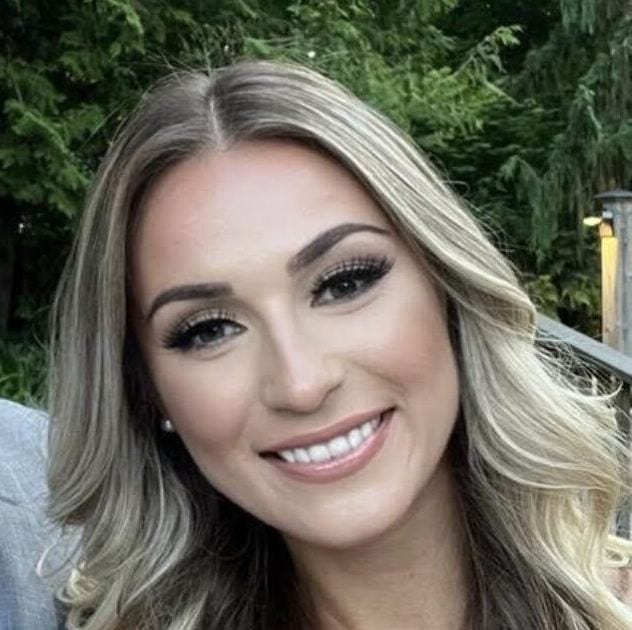 Jessica Molisak-Ilczynski
HBA
Jessica has worked in higher education for 5 years, bringing experience in operations, assessment and student success. She is passionate about helping others succeed, crediting the intersection of education and technology in making learning more accessible and impactful for all. Jessica completed her BA in English Literature and Digital Communications from the University of Toronto, as well as a Diploma in Digital Media from Sheridan College. In her free time, she enjoys reading, yoga and being outdoors.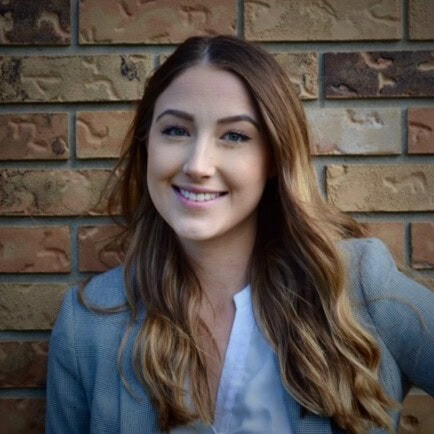 With three years of experience in marketing for startups, Riley is an ardent professional who is deeply committed to fostering strong bonds between organizations and their customers. She holds a Marketing degree from the University of Calgary. In her free time, Riley can be found hiking with her dog, trying her best to cook, or indulging in the latest reality show.
Get started with
Crowdmark at your school