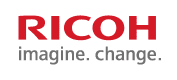 Toronto, Ontario (January 20, 2014) – Crowdmark Inc., a software company that delivers an ultra-scalable collaborative assessment platform to educators worldwide, announced today that it has entered into an agreement with Ricoh Canada Inc., to support Crowdmark's customers, and with plans to explore additional enhancements to the relationship that will deliver additional client benefits.
Today's announcement covers standardized terms and pricing from Ricoh Canada to provide a national printing and scanning service to Crowdmark's customers in post-secondary institutions and K-12 school systems across Canada. Discussions about a similar service for USA-based Crowdmark customers are next on the agenda.
"The Crowdmark solution does a great job of making large exam marking go quickly, with greater consistency and higher quality. By leveraging Ricoh Canada's scanning services, Crowdmark will be able to offer a paperless solution to its customers."
— Eric Fletcher, VP Marketing, Ricoh Canada
"We are excited about beginning a relationship with Ricoh that has both immediate benefit to our clients, and also further potential for both firms. Teaming with a major print and scan brand in Ricoh Canada provides an excellent solution for our Canadian-based customers. STEM subjects will use paper for many years to come, and efficient handling of the workflow requires effective printing and scanning. Ricoh offers unique abilities to this workflow."
— James Colliander, CEO, Crowdmark
Crowdmark is currently being used in 21 countries to mark student papers in math, science, engineering, and foreign languages – subjects where the set of answers is infinite or where work must be shown. Crowdmark makes it easy for instructors to rapidly mark their own student's work, or to assemble and manage teams of qualified markers for assessing student work in large classes with hundreds or thousands of students. Crowdmark's platform enables rapid, accurate and pedagogically rich assessments of student work.
About Crowdmark
Crowdmark is a leader in software for evaluating student work. Crowdmark's cloud-based service for collaborative online grading is an ultra-scalable assessment platform enabling the evaluation and certification of learners on a massive scale, especially in disciplines where assessment requires hand-written solutions. Crowdmark is headquartered in Toronto, Ontario. For more information, please visit http://crowdmark.com.
About Ricoh Canada Inc.
Ricoh is a global technology company specializing in office imaging equipment, production print solutions, document management systems and IT services. Headquartered in Tokyo, Ricoh Group operates in more than 200 countries and regions. In the financial year ending March 2012, Ricoh Group had worldwide sales of 1,903 billion yen (approx. 23 billion USD). Ricoh Canada Inc. is a wholly owned subsidiary of Ricoh Americas Corporation. The majority of the company's revenue comes from products, solutions and services that improve the interaction between people and information. It is known for the quality of its technology, the exceptional standard of its customer service and sustainability initiatives. Under its corporate tagline, imagine. change. Ricoh helps companies transform the way they work and harness the collective imagination of their employees.