Claim Your Free EDUCAUSE 2023 Crowdmark Trial
If you are a professor, teacher, or other learning professional who wants a free trial of Crowdmark for your courses, please complete the form below.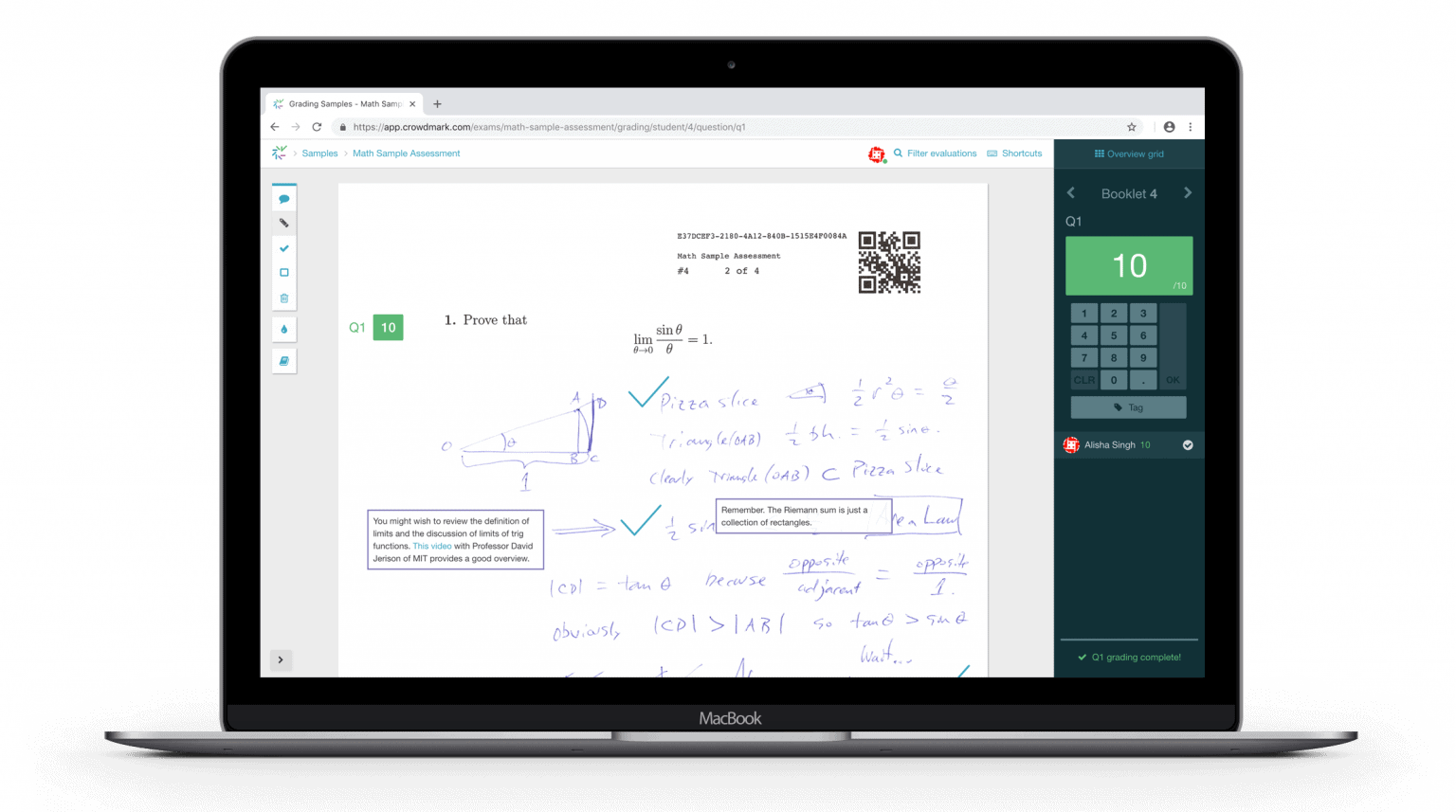 Using Crowdmark has vastly improved both the speed, feedback quality, and marking consistency of my own grading, and also my ability to manage teams of TAs as they do their own marking. In terms of the student experience, it guarantees that every student will get their graded paper back in a timely manner, along with the detailed comments we can add efficiently thanks to the Crowdmark comment bank tools.
Some of our customers include: