Crowdmark
Community Conference
Thursday, August 18 at 9:00 AM EST
The Crowdmark Community Conference is an annual gathering of Crowdmark users interested in discussing innovative approaches to teaching and learning with a focus on assessment and grading for improved student performance. Learn from your peers and the wider Crowdmark community in this interactive event of user-presented sessions.
Register now
Join our FREE virtual sessions in:
Join us for the inaugural event on Aug 18, 2022.
The conference will include virtual sessions presented by Crowdmark users highlighting innovative practices in teaching and learning.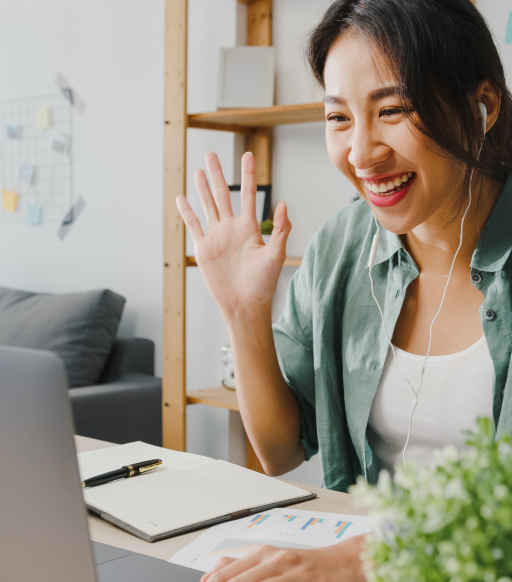 ABOUT THE EVENT
Who is the Crowdmark Community Conference for?
This conference is for users to discuss the benefits of Crowdmark and ways in which Crowdmark supports innovative pedagogical approaches. Sessions are user created and user presented. Learn with your colleagues about real-world innovations using Crowdmark.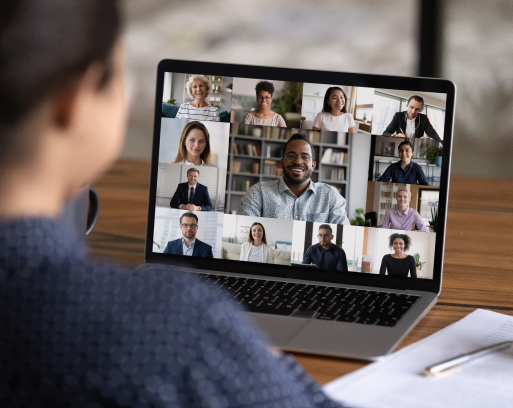 Schedule
Welcome and Intro
9:00am - 9:05am ET
Collaboration of Instructional Teams
9:05am - 9:45am ET
Ursula McGuone
At the start of the pandemic, the use of handwriting in teaching and assessing mathematics created discipline-specific challenges for teaching, and these challenges increased when transitioning paper-based exams to online assessments in a short space of time. The University of Sheffield found that the platforms and methods commonly used for mathematical e-assessment at University level often fail to fully support the emphasis on students showing working out and ability for staff to efficiently mark and feedback on this. In summer 2020 a new tool was sought for the submission and marking of handwritten work. Crowdmark was introduced as a pilot for exams in January 2021. The physics department pioneered this new approach and developed administration and marking procedures which have then been drawn on in central guidance and used by other departments. In this session we will map out the process by which summative assessments were graded by module staff and checked in line with current University marking procedures. In collaboration with academic staff and drawing on central guidance, a system was devised for each stage of the marking process within Crowdmark. From troubleshooting any issues with student submissions, grading, followed by a two stage checking process. Onboard training of grading teams and written guidance ensured a consistent approach was adapted across all assessments. Administrative staff worked in partnership with module leaders to ensure assessments were checked prior to distribution to students and marked anonymously (instructor-grader switch). The Crowdmark system offered a much improved grading experience for staff whilst also benefiting students and reducing the administrative burden.
Using Crowdmark to Enhance the Impact of Assessment Feedback
10:00am - 10:45am ET
Paula Jane Rowlands
As part of our goal to make our assessment feedback more effective for students, we have designed and implemented a Mathematics Progress Portfolio and our use of Crowdmark has been central to its success. In this presentation I would like to share how we have changed our feedback process to ensure students read feedback comments and not focus on the grade, how the use of the shareable link in Crowdmark has been an integral feature of our portfolios and how the use of Crowdmark has enabled the students to track their own progress over their entire school experience and how this has positively impacted their learning.
Using Non-traditional Assignments to Support Student Learning and Inform Course Design
11:00am - 11:45am ET
Caroline Junkins
In this session, I will describe how I have been using short ""math-adjacent"" Crowdmark assignments in a large introductory Calculus class.
These assignments go beyond traditional teaching, and include asking students to:
upload a visual organizer (mind map, flowchart, etc.) they have created as they study for an exam,
describe a connection between a concept from Calculus and something they are currently learning in another course,
identify and correct misconceptions in a mock student solution, and
share a personal win/success from the term of which they feel proud
These assignments are quick to set up and administer in the Crowdmark platform, and serve two important purposes:
engaging students with effective cognitive and metacognitive learning strategies, and
collecting and analyzing data to close the feedback look and inform future course design.
Participants in this session will have an opportunity to
Understand the framework used to set up and administer these non-traditional assignments within an existing course
Identify different techniques for analyzing the data collected from these assignments (both qualitative and quantitative)
Discover the potential benefits of incorporating these activities into their courses (including benefits for students as well as benefits to instructors/course designers)
A Crowd of Markers: Providing Effective Feedback in Large Courses
12:30pm - 1:15pm ET
Jane Butterfield
Since Summer 2020, when the University of Victoria added Crowdmark to the institution's teaching technology ecosystem, instructors in our Math & Stats Department have gradually expanded their use of Crowdmark for assignments, online tests, and in-person tests.
Nicol and Macfarlane-Dick (2006) propose seven "principles of good feedback" to promote learner self-regulation. They recommend that good feedback should: facilitate self-assessment, provide 'high quality feedback information', and encourage positive motivation and self-esteem. Hendersen et al (2004) point out that "it is the course grading practice that primarily determines what [students] do" in their proof-writing. It is also important to evaluate students consistently and fairly, both from a motivational perspective and through an equity lens. While we often consider 'fairness' in terms of assigned grades, an evaluator's implicit bias also emerges through their wording of corrective or evaluative feedback. Reibel (2021) argues that assessment bias and microaggressions in feedback can also "severely limit feedback acceptance".
It is particularly challenging to provide meaningful feedback, aligning with these recommended practices, when working as part of a team of instructors or teaching assistants in a high-enrolment course. The effect is exacerbated with multiple instructors, multiple teaching assistants, and time constraints. In this panel discussion, instructors from a variety of larger courses at UVic will share the practices they have adopted, and the tools within Crowdmark they have used, to address these challenges. Attendees will learn strategies for providing consistent feedback across an instructional team and for ensuring that feedback content and tone is supportive to a diverse body of students.
---
References
Henderson, C., Yerushalmi, E., Kue, V. H., Heller, P., and Heller, K. 2004. Grading student problem solutions: The challenge of sending a consistent message. American Journal of Physics. 72(2): 164–169.
Nicol, D. J. and Macfarlane-Dick, D. 2007. Formative assessment and self-regulated learning: a model and seven principles of good feedback practice, Studies in Higher Education V. 31, 199-218.
Reibel, A. R.. "Uncovering Implicit Bias in Assessment, Feedback and Grading." All Things Assessment, March 11, 2021, https://allthingsassessment.info/2021/03/11/uncovering-implicit-bias-in-assessment-feedback-and-grading/"
Crowdmark's Product Roadmap
1:30pm - 2:15pm ET
Michelle Caers
Crowdmark's CEO, Michelle Caers, will lead an interactive product roadmap session where we will present our vision for the future.
Mini Quizzes as a Strategy for Promoting Time Management in Asynchronous Courses
2:30pm - 3:15pm ET
Susan Findlay
Online course delivery presents unique challenges in that students enrolled in too many synchronous online courses can experience significant Zoom fatigue but many student struggle to stay motivated to keep up with material in asynchronous courses. In an effort to help students stay motivated to keep up with lecture videos in my semi-asynchronous chemistry courses, I introduced weekly mini-quizzes using Crowdmark to facilitate both delivery and rapid turnaround thereby promoting attendance at the once-weekly live help session.
Crowdmark and Competency Based Assessment
3:30pm - 4:00pm ET
Randi Strunk
Aiming to improve the first year engineering experience by engaging, inspiring, and holistically preparing students for the challenges in the future, the College of Engineering at the University of Saskatchewan redesigned and launched a new RE-ENGINEERED First Year Program. The 2021-2022 school year was the first implementation of the new program. A key part of the new program is using Competency Based Assessment (CBA) to evaluate learning outcomes.
This presentation will explain how we are implementing CBA, how we are matching learning outcomes to assessments, and how Crowdmark is being employed to assist with the assessment. Crowdmark was utilized for online tests, weekly online assignments, lab reports, term project reports, in person assignments, and both group and individual work in courses ranging from Statics to Technical Communication to AutoCAD and more. We will describe how CBA works with Crowdmark from the students' perspective, as well as the grader and instructor's side and some benefits and challenges we experienced in the first implementation.
Crowdmark for Online/Hybrid STEM Courses
4:15pm - 4:45pm ET
Amy Goodman
In this (proposed) 30 minute presentation, I will describe how I use Crowdmark to facilitate assessment for my online/hybrid Calculus I course at Baylor University. Mathematics courses in particular - and STEM courses more generally - are unique in their need for students to be able to communicate through handwritten work with specialized notation. Crowdmark makes this possible by allowing students to submit directly from their phone cameras. Then, instructors can return personalized feedback to each student with one click. In addition, this process works for courses graded by one instructor - or an instructional team. Participants should take away a process for smoothly assessing students' handwritten work in a remote environment, as well as, how to facilitate that process for an instructional team.
CALL FOR PROPOSAL
Share your knowledge with the Crowdmark Community
The 2022 Crowdmark Community Conference Call for Proposals is now closed. Check back soon for the 2023 Crowdmark Community Conference Call for Proposals. Want to know what we're looking for? Check out these 2022 guidelines.
View our proposal guidelines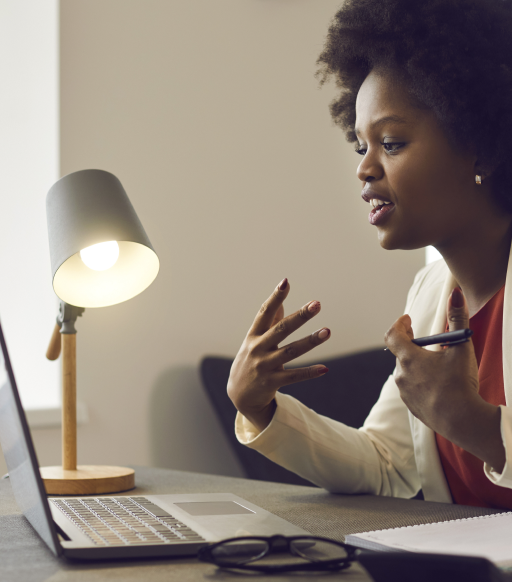 Register for this FREE event
18
AUGUST
Crowdmark Community Conference